Liver Diseases (1 case study)
Case Study: Treatment of Toxic hepatitis
---
Overview
Patient Z.S came to our institute with complaints of acute pain in the right lateral abdominal region, severe weakness, jaundice of the skin, and sclera, and dark brown (tea) urine colour. The patient was a chronic heroin addict. He was diagnosed with toxic hepatitis.
Treatment
The patient underwent 20 sessions of high density ozone intravenously (in 500 ml of saline solution). Every 5 days, the patient underwent biochemical analysis. The results appeared almost immideately and he started to feel better. Over a period of 20 days, he completely recovered.
Results
Analysis 1: 26/01/2010 - Before initiation of treatment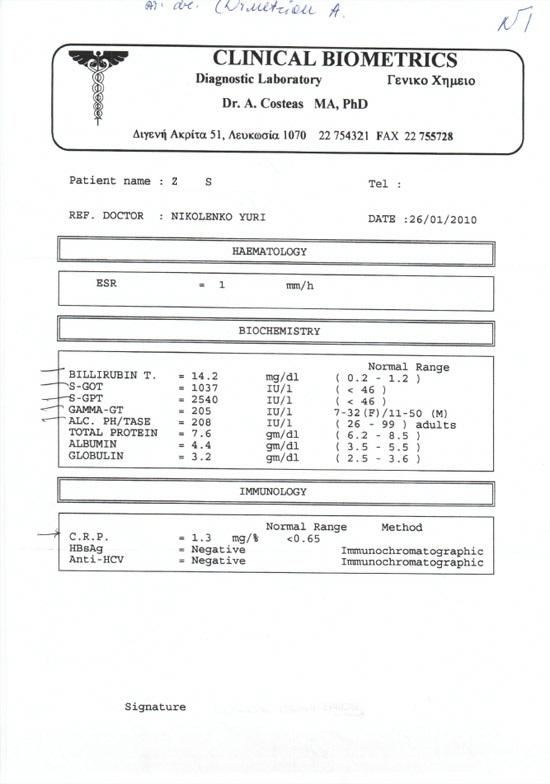 Analysis 2: 01/02/2010 - Session 5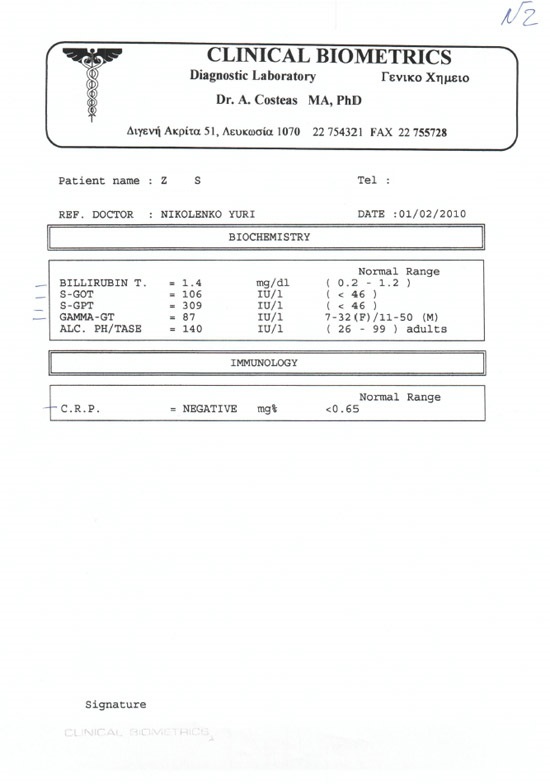 Analysis 3: 11/02/2010 - Session 10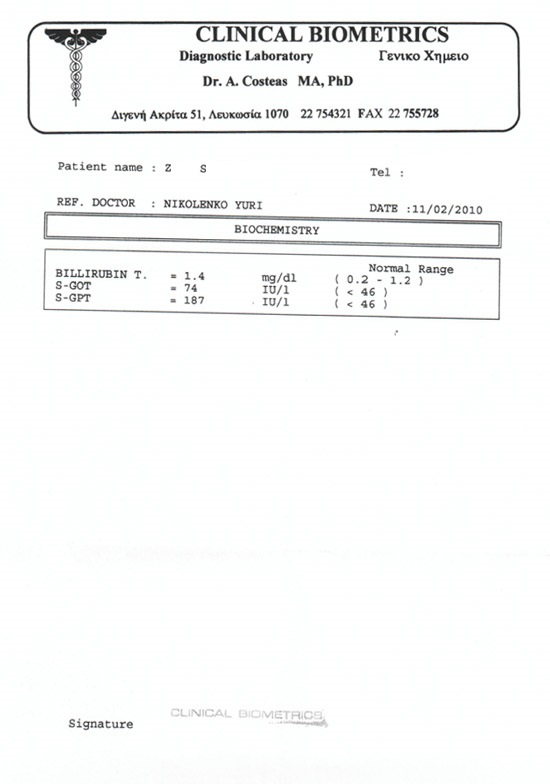 Analysis 4: 22/02/2010 - Session 15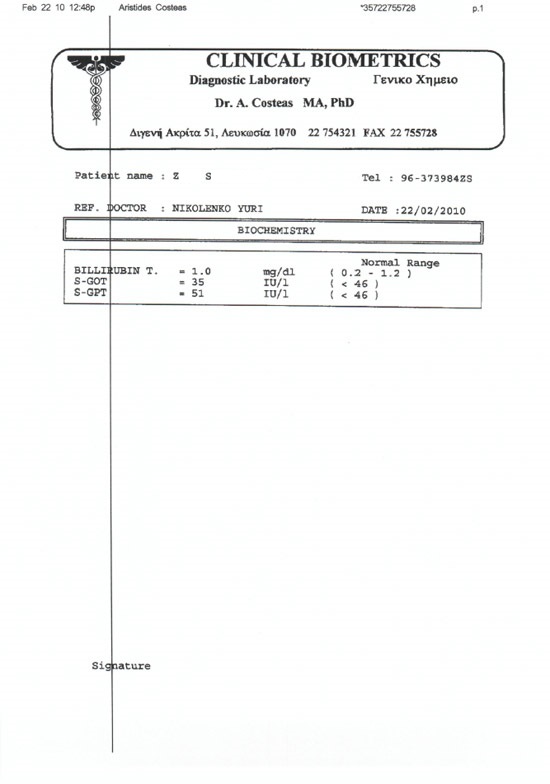 Present day the patient does not have any complaints and has been advised to repeat biochemical analysis and report to us.