ABOUT CLINIC
The Institute of Medical Rehabilitation was founded in 1988 with the motto of "be well and live well" as a leading objective, to support well-being through the practice of rehabilitation and holistic therapy. Over the years the Institution has expanded its activities and infrastructure to cover the ever-growing medical needs of the contemporary society in terms of sustaining well being, not only within Cyprus but internationally. Its successful development lies on its capability to unite holistic approach, collaboration with world famous medical specialists and its effective, trained and competent staff from a variety of disciplines.
At MedInstitute we use the most advanced diagnostic methods in order to identify any health problems and give you the most relevant, targeted and safe treatment.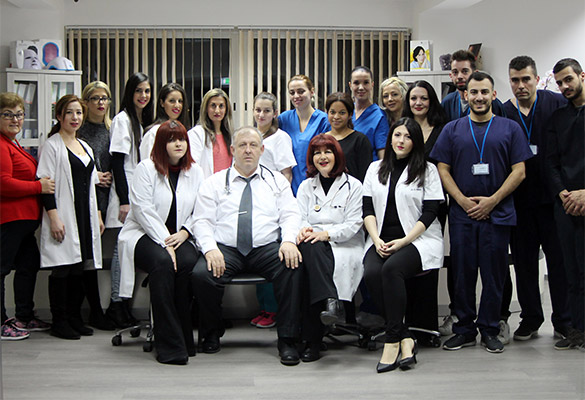 Moreover, the adoption of new and efficient methods of therapy including but are not limited to Ozone therapy, Ten pass has allowed the Institute to increase its rate of success in treating many medical conditions including but are not limited to Herpes Zoster, Hepatitis, Lyme disease, and Botulism. Additionally, it offers a variety of treatments for medical conditions such as Musculoskeletal System Diseases, Acute and chronic pain, Dermatological diseases, Microbial infections and many others.
The Institute is currently one of the largest Physical Rehabilitation Centre in the Mediterranean and is the largest in Cyprus, catering for all ages. Therapies are administered by specialists in the area of Rehabilitation including Medical Doctors, Physiotherapists, specialised nurses, Dietitian and by using Physical Evaluation and Treatment, Rehabilitation gym, and many others as tools that enhances and accelerate the treatment of various conditions.
Dr. Yuri Ivanovich Nikolenko
Director and Founder of MedInstitute / Nikolenko Clinic.